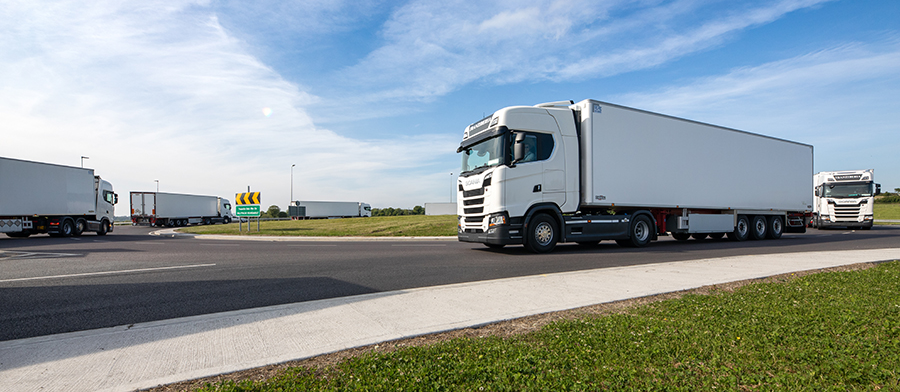 Technology
Technology at Tranziberia
We are committed to the integration of technology and automation into our business to offer you a modern, efficient and secure road transport service.
At Tranziberia, we have invested heavily in new equipment, systems and technology across our business and fleet to ensure a fast, efficient and reliable road haulage service between Ireland and Europe.
Tracking equipment is installed in every Tranziberia truck and trailer. Using industry-leading software, we can monitor our entire fleet remotely from our office in Ireland ensuring the safety and security of your cargo during transport around Europe.
This level of monitoring and automation adds an extra layer of security and accountability to the transport of perishable goods for our clients in the food, beverage and pharma sectors. The integrity of your product is our priority. Alerts for temperature deviations are built into our system so the safety of your product can always be accounted for.
Our fleet is also one of the youngest in the sector with the most environmentally friendly engine on the market.
We will continue to incorporate the latest innovations in road freight transport technology to offer you a modern and environmentally aware road transport service.